Here are the next property tax sales for March 2023 in Nova Scotia. Sign up to the free newsletter at the bottom of the page so you don't miss the next tax auctions! (Not applicable if you received this by email). Please be reminded that you are not allowed to walk or view any of those properties. However, you can drive by to take a further look. Beware of liens and the condition of the properties as they are sold "as is". I strongly recommend having a lawyer review any properties that you're interested in prior to placing a bid. All bids are to be placed by the purchaser or representative. I am not involved for the bidding or research process. I am simply posting this information to keep you informed for these opportunities.
To search the property address and lot size plug the "AAN" number (without spaces or dashes) into WWW.PVSC.CA. This will provide you the "PID" number. Plug the PID into viewpoint.ca for the address and location. A video will follow for your convenience. Review each county website carefully as some may have documents from property titles and interactive maps with locations.
---
Lunenburg
Bids are to be in by March 6, 2023 10am. Please see their website for the full pdf list including title information for each individual property. Follow here and scroll to the bottom of the page.
---
West Hants
This tax sale auction is held Tuesday, 21 March 2023 in person at 78 Thomas Street in Windsor. Doors open at 08:30am for bidder registration and the bidding begins at 10:00am. For more information please visit their website HERE.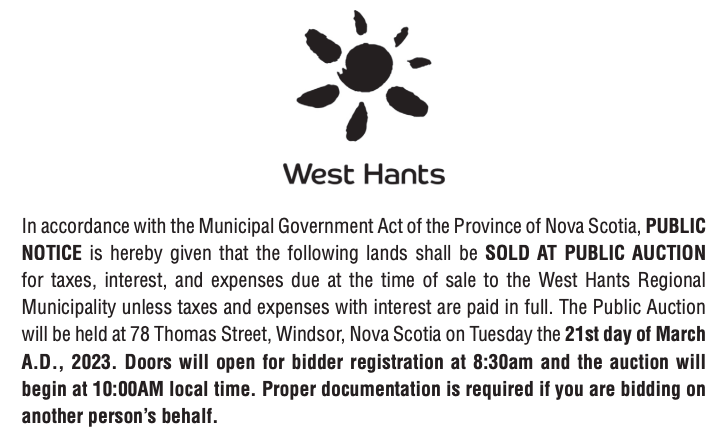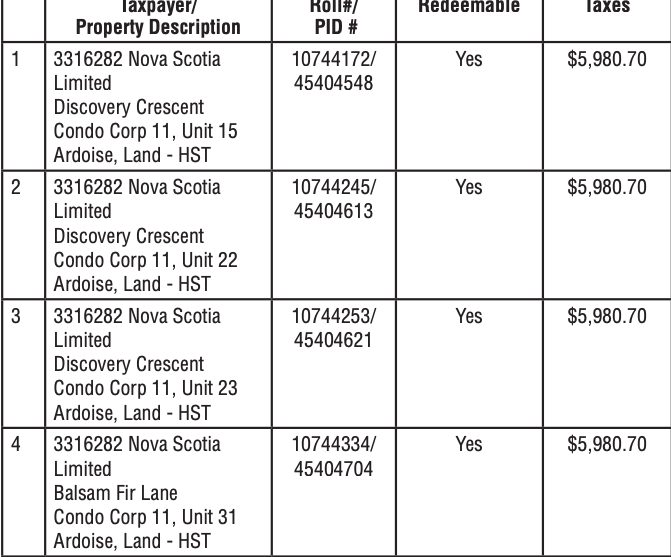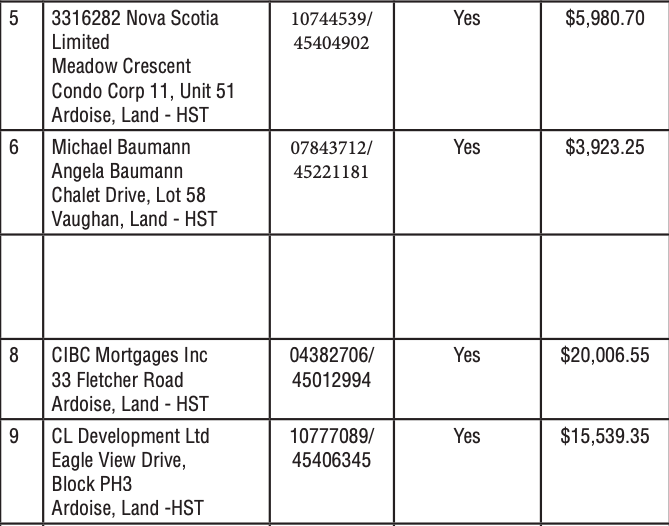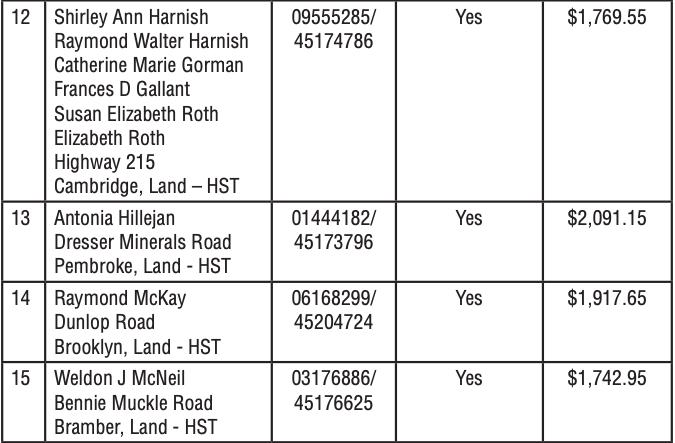 ---
Kings County
The County has stated that the bidding is closed due to their capacity. If there are any cancellations they will fill the positions on a first-come, first-served basis. Bids are conducted online or by mail. You can view their website HERE for all information and instructions.